Investment in digital transformation is rising at a rate three times higher than IT spending overall. That growth rate shouldn't surprise you since digital transformation delivers concrete business benefits that make a strong, tangible difference. But this approach isn't just analyzing isolated processes and then automating them with software, it's about interconnecting all your business processes and the information associated with them. When integrated with Lean, digital transformation unlocks your company's potential to achieve next-level performance. Lean digital transformation for manufacturing companies is a proven solution for businesses immersed in highly competitive industries. A clear example of a company reaping great benefits from the support of Lean digital manufacturing is WABCO Automotive Group, which produces electronic braking, stability, suspension, and transmission automation systems for heavy commercial vehicles. This progressive, multinational company is an industry leader in its niche.
WABCO combined the Lean Six Sigma program with investment in robotic process automation, Big Data management, augmented reality, and collaborative robots to boost their revenues in the automotive industry and spearhead growth. Successes like WABCO are why more and more companies are using Lean digital manufacturing to carve out competitive advantages in their industries.
Deploying Lean Digital Transformation for Manufacturing Companies
If you're a manufacturer, chances are you lack the people, tools, and experience to deploy Lean digital manufacturing in-house. You also may not want to, or may not have the resources to, hire a full-time IT professional with digital transformation experience. So, what do you do? Savvy manufacturers tap outside resources to deploy Lean digital manufacturing and reap the benefits of doing so.
Outside resources often have the skills, tools, and experience to deploy Lean digital manufacturing quickly, efficiently, and cost-effectively. They can help you identify the most effective levers at your company for driving manufacturing forward. They can also help you avoid the pitfalls that can stop a project on its tracks.
Benefits of bringing in an outside resource to deploy Lean digital manufacturing include collective expertise, extensive project experience, independent objectivity, increased flexibility, and substantial financial savings. The right resource can map out your current processes against your ideal processes with technological support. Plus, it can help identify a path for the digital transformation between the two.
How else can an outside resource help you deploy Lean digital manufacturing?
Establishing a clear understanding of how technologies can be beneficial for your company.

Developing a clear roadmap on how to fill human capital gaps.

Determining how you can make the best use of technology.

Creating a technology-aware vision for your company's future.
Put another way, an outside resource can work with you on reviewing your business structure's underlying assumptions, finding the hidden barriers that limit your effectiveness, productivity, and growth, and showing you how to eliminate them.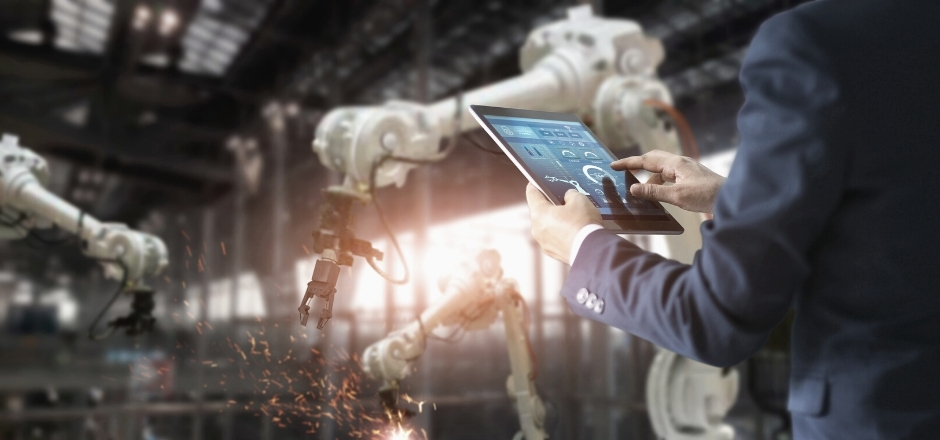 Critical Step in Deploying Lean Digital Manufacturing
A critical step in deploying Lean digital manufacturing is understanding your goals and objectives and communicating them to an outsider. That's the main factor that will decide whether will be able to help you successfully deploy this approach or not.
An outside resource may also have its own proven approach to client engagement.  For example, we use four distinct stages to assess a client's business with its managers' help. These instances follow our Lean Roadmapping Framework and include four critical steps:
Developing a Throughput Map of your entire business

Assessment of core competencies and human capital

Creating a throughput-based future state map

Developing an action plan adapted to your business
We have used this proven approach with numerous clients with great success. Many are now industry leaders after deploying Lean digital manufacturing. Always look for an evidenced approach and a proven track record when reviewing outside resources.
Unleashing Lean Digital Manufacturing
Using an outside resource to help you deploy Lean digital transformation for manufacturing companies works well. But first, you need to find an IT consulting firm that fits your needs, one with the tools, skills, and experience to quickly and efficiently implement this production approach. Deploying Lean digital manufacturing can unleash your company's full potential and help it achieve next-level performance.
Don't miss out on the chance to achieve your full potential. We have helped dozens of small and medium businesses with digital transformations. We can help you. For more information on our capabilities, or to schedule a free two-hour assessment session, contact us here. Put our experience and know-how to work for you.